SOUTHERNGFX MAKING WAVES IN CHESHIRE'S CREATIVE INDUSTRY.
The staff at Cheshire Business Exchange contacted us recently about the possibility of being part of a feature about creative companies based in Cheshire. As part of this opportunity, we also designed a cover page to reflect a 'Cheshire' theme, featuring the Cheshire cat eating a slice of Cheshire cheese.
Inside the magazine, we wrote an article to help give a summary of who we are, and the services we provide. This covers the creation of 3D assets primarily, but also the 3D sculpting training we offer. The article also provides a look at the training space we have set up to service businesses in need of a small training space away from their busy office. The training studio is equipped with high-quality hardware and staff on-hand to provide technical assistance if the need arises.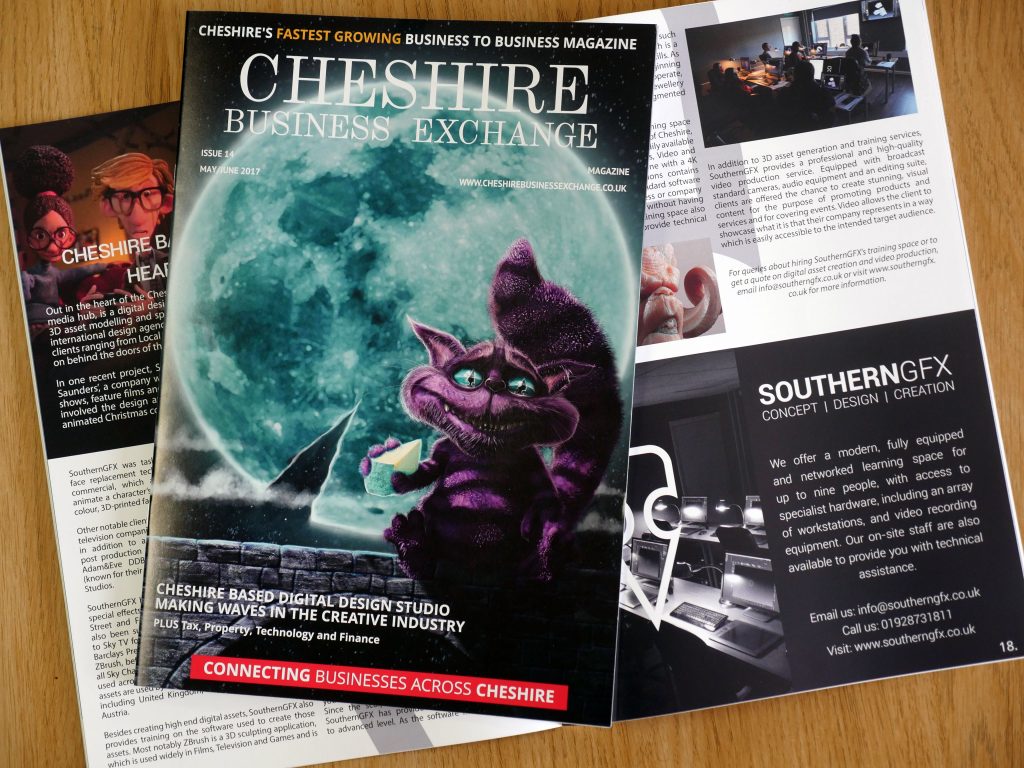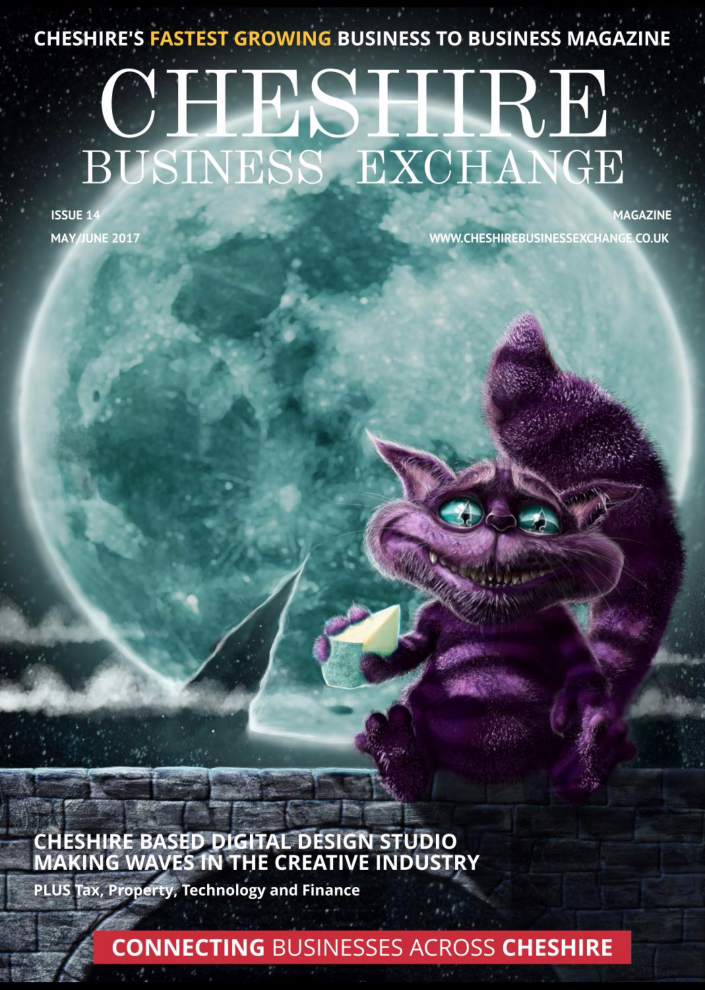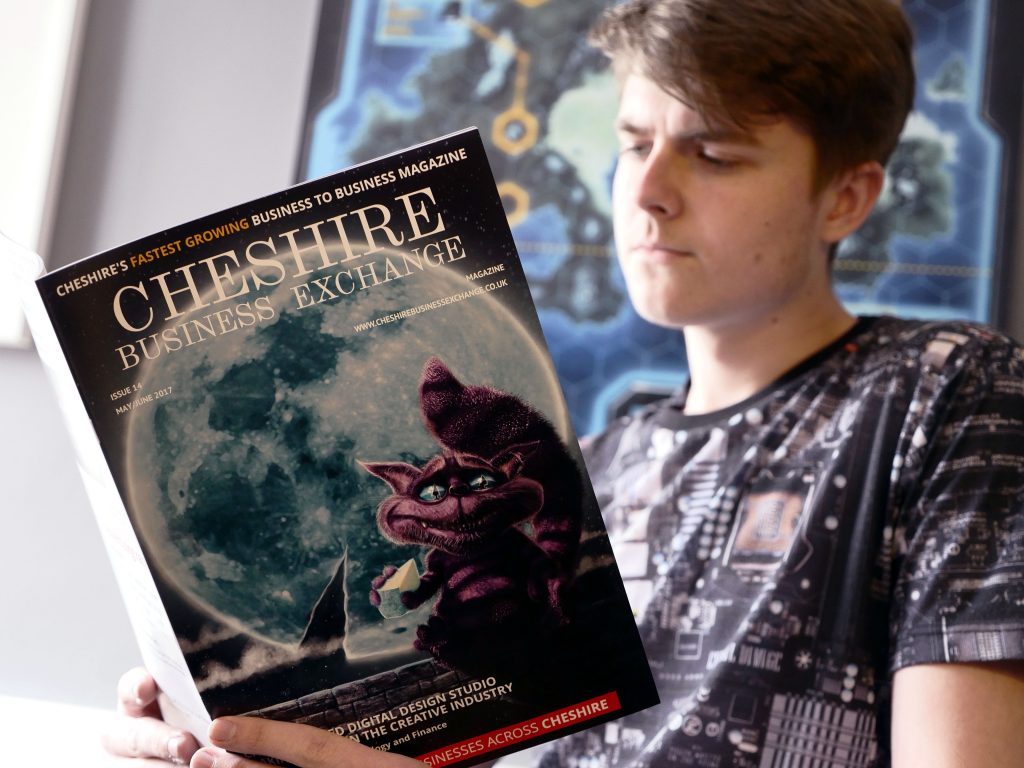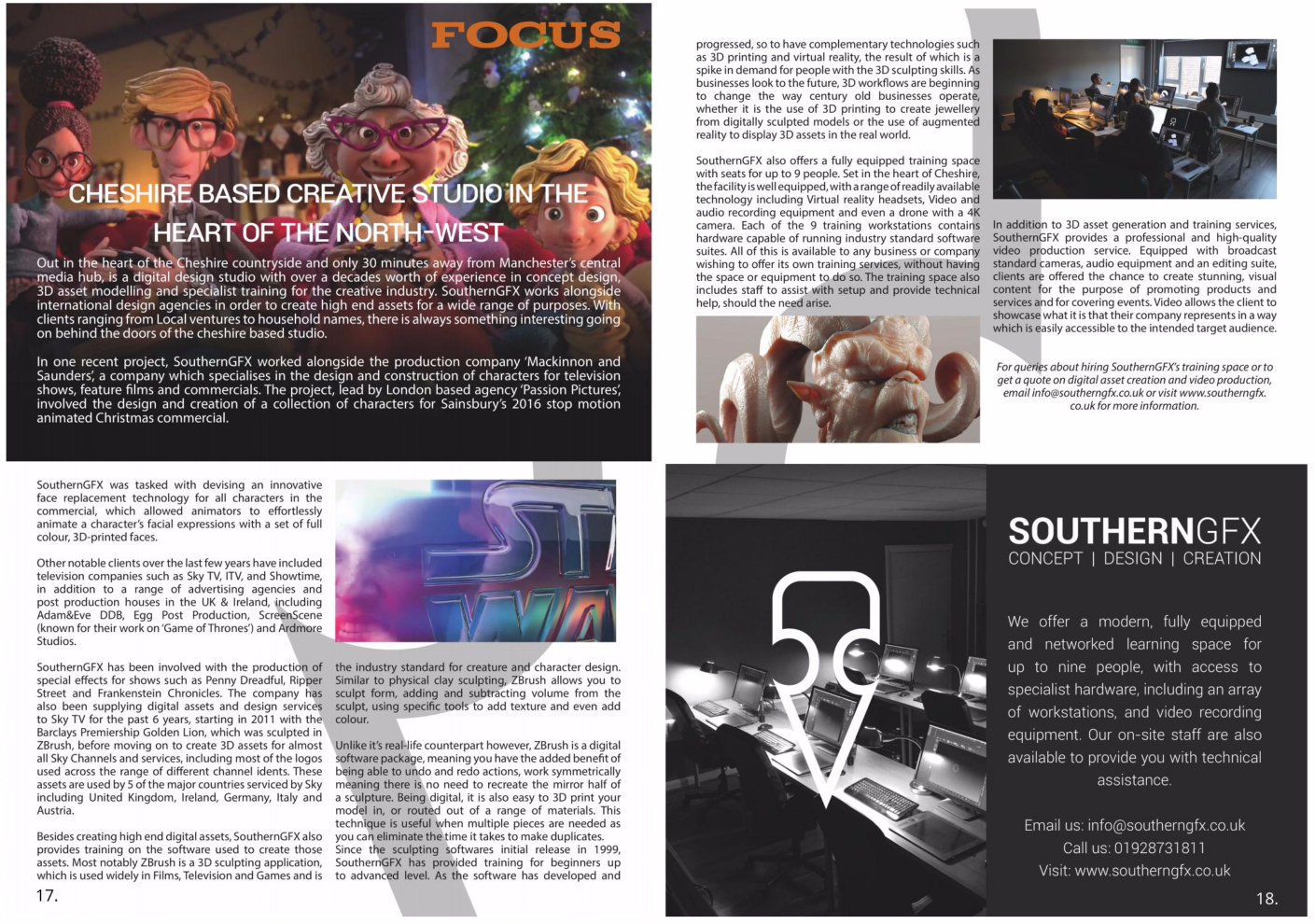 you can find the full magazine HERE.