AN AMAZING RESOURCE FOR CREATURE AND CHARACTER DESIGNERS.
Just before Christmas 2016 I had the pleasure to visit an amazing place called Skeleton – Animals unveiled in Orlando Florida. As a digital artist who focuses on creature and character design I am alway interested in skeletons, anatomy, musculature and pretty much anything natural history related. That makes a skeleton museum a must visit place for me!  Skeletons Animals unveiled is a family-owned museum and one of only two skeleton museums in America. Both museums feature the inner framework of hundreds of animals from all over the world.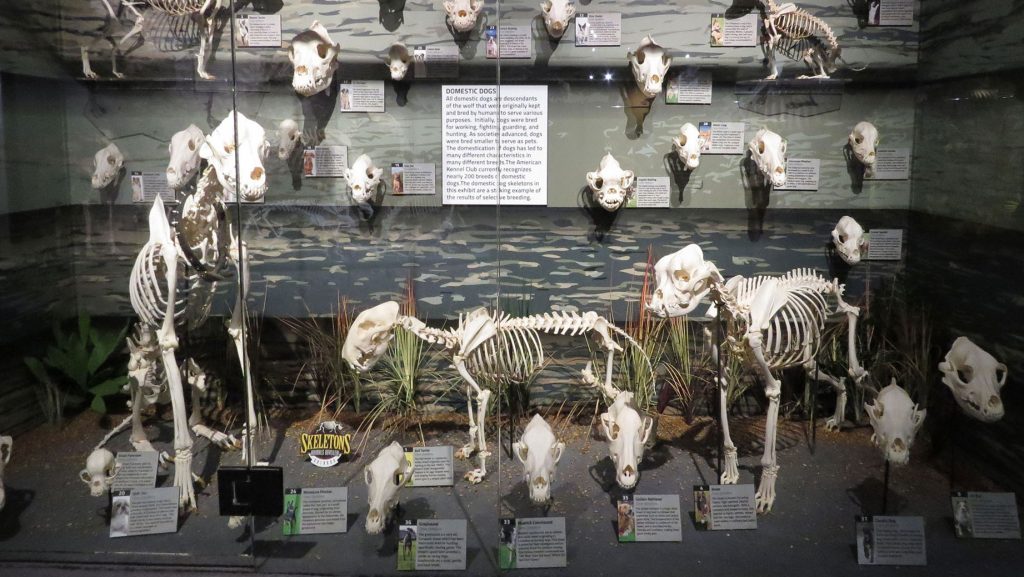 You may be wondering how a family from Oklahoma came up with the idea to build "America's Only Skeleton Museums".
Well, it all started in 1972 when Jay Villemarette, at the age of 7, found a dog skull in the woods. Jay's parents saw his fascination in the skull, and encouraged him to begin collecting skulls. Jay spent nearly all of his free time scavenging for skulls. He later went on to enter his small collection into his 5th grade science fair. Jay won 1st place!
In 1985, Jay married his wife Kim, who also encouraged his passion for skulls. One year later, they opened their company Skulls Unlimited International Inc. with a one-page price list.
25 years later, Jay's collection continued to grow and included some of the rarest species in the world. He came to realize that his new passion, was to start sharing his collection with people. For seven years, Jay and his four children all worked the company to make this dream come true.
In 2010, America's first skeleton museum opened in Oklahoma City. Excited about how much visitors enjoyed seeing their vast collection, the family spent the next several years working towards bringing a second museum, "SKELETONS: Museum of Osteology" to Orlando!
The Villemarette family and their Skulls Unlimited crew have cleaned and articulated every skeleton on display in this museum. Each skeleton has taken months to prepare, and hundreds of hours to professionally articulate.
Our family has brought this museum to Orlando in hopes to share Jay's passion for Osteology with other families from all around the world.