Initial Thumbnails of the World's Inhabitants
These are the first set of exploration sketches for the style and look of the IP.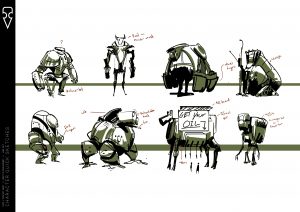 Refueling Robot
These are value thumbnails to explore different ways a service robot, specialized in refueling other robots, could work and look.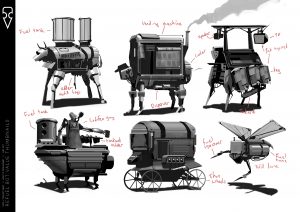 Robot Look Development
These are quick thumbnail sketches focusing on fast idea generation in exploring graphic shape designs.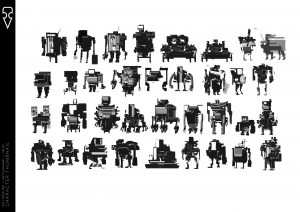 Ore Miner Look Development
These are the initial thumbnails for our ore mining spaceship. They exist to excavate precious minerals from inside the asteroid mines.
Heavy Cargo Thumbnails
These are thumbnails exploring different ways cargo ships could appear. These exist to carry the rock minerals to other locations for processing.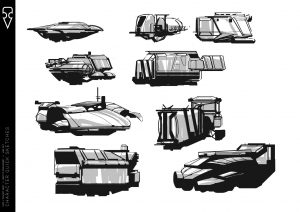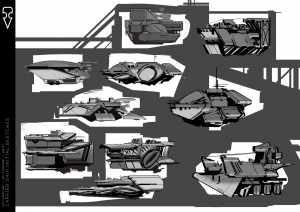 Carrier Development
Coloured drawing for one of the carriers we selected to develop.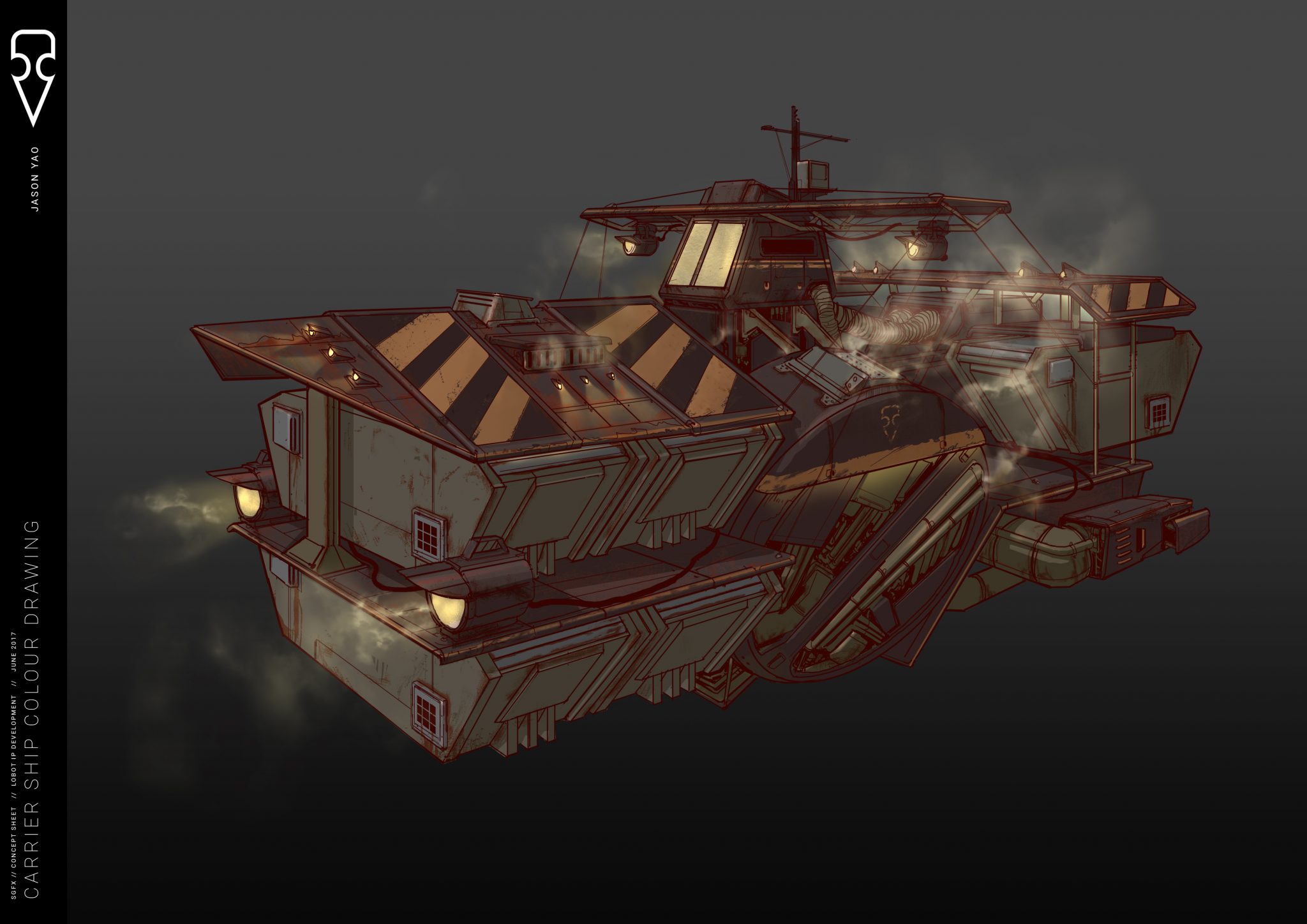 Thumbnail sketches for the driver of the carrier ship.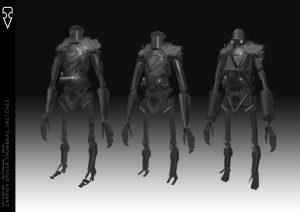 Guard Dog Robot Initial Exploration
Intial drawings looking at how the dog robot could look in the IP world.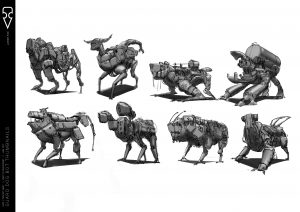 Final grey scale render for the carrier driver robot