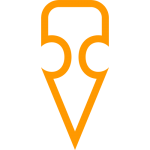 ABOUT SOUTHERNGFX
We are a digital design studio based in the heart of the North-West, with over 20 years of experience in producing visually stunning content for a range of clients.
What do we do?
We provide a range of services across multiple sectors and industries.
In the Entertainment sector, we provide 3D modelling and motion graphics services for Film, TV & Broadcast. This work includes 3D Creatures, Characters and Environments as well as 2D and 3D Animated Elements and Special Effects.
We provide support to Advertising and Marketing agencies with the creation of 3D assets for use in Digital and print based promotional material. These assets are used to promote companies and products in many industries including Fashion, Medical, Fabrication.
In addition to providing creative services, we also offer technical consultation to companies which wish to expand their production pipeline to include 3D asset creation. This could include software and hardware support, production pipeline set-up, assistance with hiring specialists and purchasing equipment, working alongside existing artists and providing software training.
As technology advances, we are constantly investing in new opportunities which tie into our industry. Due to the rise in popularity of virtual reality, we have invested in equipment to design and test content in an VR setting. This will allow us to develop content for projects which require Virtual Reality, Augmented reality and Mixed reality content. In addition to this, we also have an array of 3D printers on site to assist with producing physical prototypes and for testing workflows to include additive manufacturing.
3D Modelling
The creation of 3D assets for Film, Television & Marketing.
This includes Creature, Character and Environment Sculpting and Technical Modelling.
Concept Art
The Design and concept of Creatures, Characters and Environments.
Concept imagery created through digital painting and sculpting, to convey ideas.
Motion Graphics
Animated sequences for Film, Television and Marketing.
2D & 3D animation to suit a range of purposes, including Title sequences and other animated logo elements, Animatics & Special Effects
Graphic Design
The creation of 2D assets for Print and Web.
This includes design work and layout for Branding, Printed Media and 2D Digital Imagery.
Sculpting
The Design and creation of Physical Pieces.
Created with a range of methods such as Clay sculpting, 3D Printed materials or CNC routing.
Training
Providing creative software training.
We can provide training for a range of software suites from our Cheshire based training facility.
Video & Photo
Capturing and Editing high quality Video and Photo.
We create and edit high end video assets for events and for use as promotional material.
Scan Clean-up
3D scan mesh clean-up.
We take Raw scan data and convert into production quality mesh for TV, Film and Marketing.
3D Printing
3D printed models and workflows.
The 3D printed assets we provide can be used to present ideas in a unique way and test product functionality.
WE'VE WORKED WITH